Cirque du Soleil Andorra 2022 MŪV Bookable ONLY via: info@hotelpyrenees.com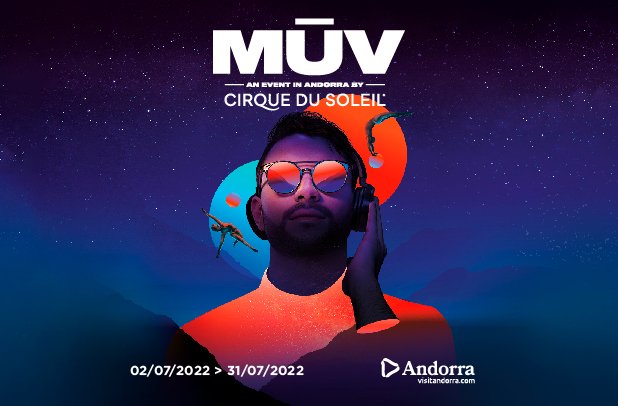 MŪV, A VISUAL METAPHOR ABOUT THE UNIFYING FORCE OF MUSIC
Hotel Pyrénées offers packages that include access to the show, accommodation and food. RESERVABLE ONLY by mail via: info@hotelpyrenees.com.
MŪV is a unifying and participatory show that brings together the best musical hits of recent years so that we can enter into a collective musical madness. A visual metaphor about the desire to break down the barriers that separate us from each other.
MŪV fuses acrobatic performances, dance, animation, music and DJing in an electrifying environment in which the public will have to play a fundamental role, as they will become both witness and protagonist.
MŪV will be performed from July 2nd to 31st, 2022, don't miss it!
Just 200 meters from the Hotel Pyrénées.