Cirque du Soleil Andorra 2023 FESTA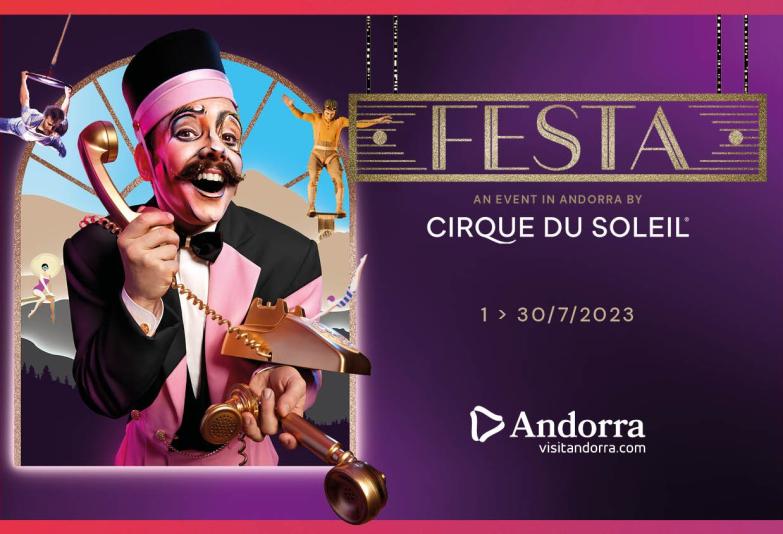 FESTA, LET YOUR IMAGINATION FLY
Hotel Pyrénées offers packages that include access to the show, accommodation and food. RESERVABLE ONLY by mail via info@hotelpyrenees.com .
Just 200 meters from the Hotel Pyrénées.
Cirque du Soleil invites you to let your imagination fly with FESTA - an explosion of energy, emotion and extraordinary acrobatics.You are invited to our imaginary hotel deep in the heart of the mountains; a wonderful place where a celebration is waiting for you that will combine emotion and celebration.
FESTA, the new show from Cirque du Soleil, will run from 1 to 30 July 2023 in Andorra.