Winter sports
Enjoy sport in Andorra all year round! On the slopes of Ordino-Arcalís and Grandvalira you can practice skiing, snowshoeing, speedriding and snowmobiling, among others.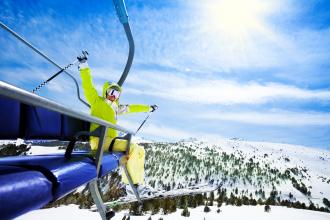 Ski in Ordino-Arcalís
If you are a regular skier, or even if it is your first time… it doesn't really matter: In Vallnord you will enjoy some unforgettable days skiing in Andorra! Vallnord is a ski resort in Andorra with 3 sectors: Pal and Arinsal, which are connected, and Ordino-Arcalis.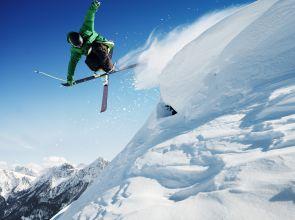 Ski in Grandvalira
Grandvalira has more than 200 km of slopes spread over six sectors. A unique scenario in Southern Europe for skiers of all levels.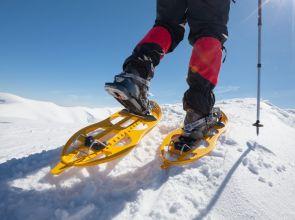 Snowshoeing
It is ideal for non-skiers who want to enjoy the snow and the mountain safely or for skiers who want to escape eventually from the busy tracks. The large surface area of the rackets allows us to walk on the soft snow without sinking, and snow blades have hard not to slip.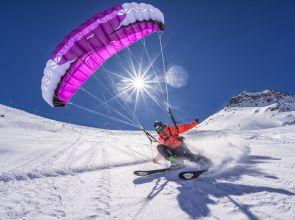 Speedride
The new winter sport that combines high-speed sensations ski curves with the magic of paragliding. In Vallnord you will carry out these spectacular falls. They also provide suitable material for this activity, including paragliding and harness.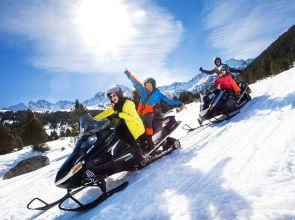 Snowmobile
If you love nature and are keen on motorsport, enjoy and inhospitable peaks above a snowmobile places.Depending on your adventurous spirit, you can choose to make excursions with an accompanying guide or go to your air circuit and abalizado previously marked.
Pekepark
In the playground of snow, the area of games of the season, the kids will discover the magic of snow and will have fun. They will built igloos and snowmen. They will play and will have great!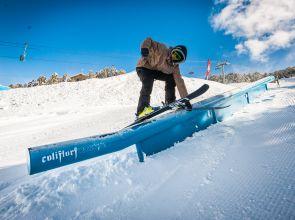 Snowpark
ASP built his first snowpark in 2003, this group has never stopped progressing. When they arrived at Vallnord, they found the support and resources they needed to finish building one of the snowparks of reference of the Pyrenees and southern Europe.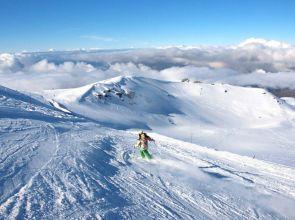 Freeride
Ski enthusiasts who seek downs for areas where snow accumulates, and where every turn is a challenge in Vallnord find the perfect place to practice freeride on virgin snow, with obstacles and jumps in an incomparable setting.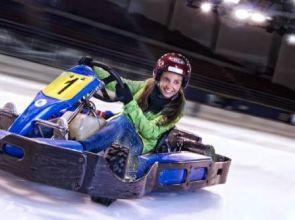 Ice Palace
The Ice Palace is located in the center of Canillo, at the foot of the ski Granvalira and 15 minutes from the capital (Andorra la Vella). In the Ice Palace of Andorra, a pool is not only a swimming pool and an ice rink can be more than an ice rink.